About Idol Group

Since
19

Employees
0 +

Concerns
0 +

Achievements
0 +
Our Guiding Light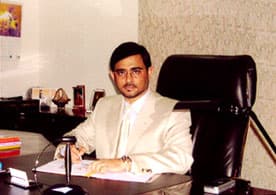 A K M Nazrul Islam
Founder And Chairman Late (1961-2021)
While pacing through my childhood, I encountered a vast mass of suffering humanity but had also the fortune to see my father helping a great number of them as a doctor. I Too grew up with that sense of responsibility of being able to do something for the poor fellow muslims of my country. My first involvement in the trade of manpower recruitment was initiated by my attempt to bring a few young men from my hometown to be employed abroad in year 1986. There I found that , one young man from each poor family employed abroad turned out to be cause and source of very survival of the rest of their family members. This enthused me into the trade of manpower recruitment.Read more...
Multi Sector Business Experience in Bangladesh & Middle East.
Last 32 years Idol Group doing business in different sector. Initially it stated as I Trade for trading business
in Bangladesh & Middle East markets, then the company generated and invested in new fields.

Property & Real Estate

Medical Services

Import, Export & Trading

Foods & Restaurant

Air, Tours & Travel

Instruments & Machineries

Software & IT

Human Resource & Export
Board Of Corporate Directors
Achievements